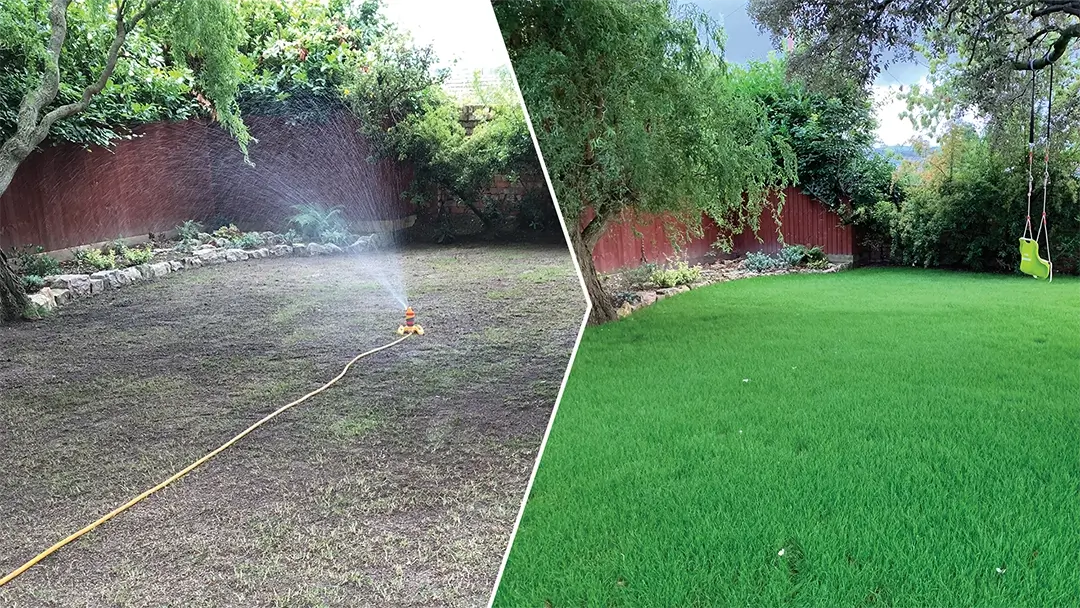 Irrigation is the key to successful germination, and this means you may need to purchase some basic equipment if you don't already have it. You will need a hose pipe of adequate length and a suitable sprinkler system attachment which can be purchased from DIY stores.
If possible, it is best to irrigate in the morning before 10am as water evaporates less when the temperature is cooler. Watering little and often is the best approach, but watering adequately on a daily basis should be enough to ensure that seed germinates. Watering is still required once the seed has germinated to ensure it grows into a healthy, strong plant.
Ensure that the same area of lawn is not watered for too long, and minimise foot traffic as much as possible when moving sprinklers to different areas.