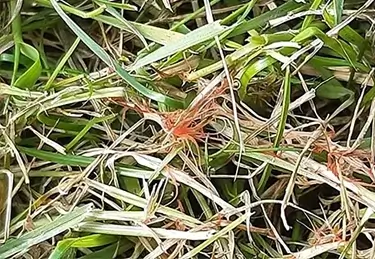 Red Thread is commonly found in domestic lawns in the UK. It is extremely common in fescue grasses, although it can occur in other grass species as well.
The disease rarely kills grass as it is not capable of damaging the roots.
Red Thread can appear in various conditions, as it favours both high humidity and dampness. However, Red Thread typically becomes most apparent between late spring, throughout summer and into early autumn.
Most strains of Red Thread are easy to prevent with a fungicide, but are much harder to cure once they are established, due to the amount of strains that now exist.
Lawn Master has methods using various products to control Red Thread, even when the disease is highly established.